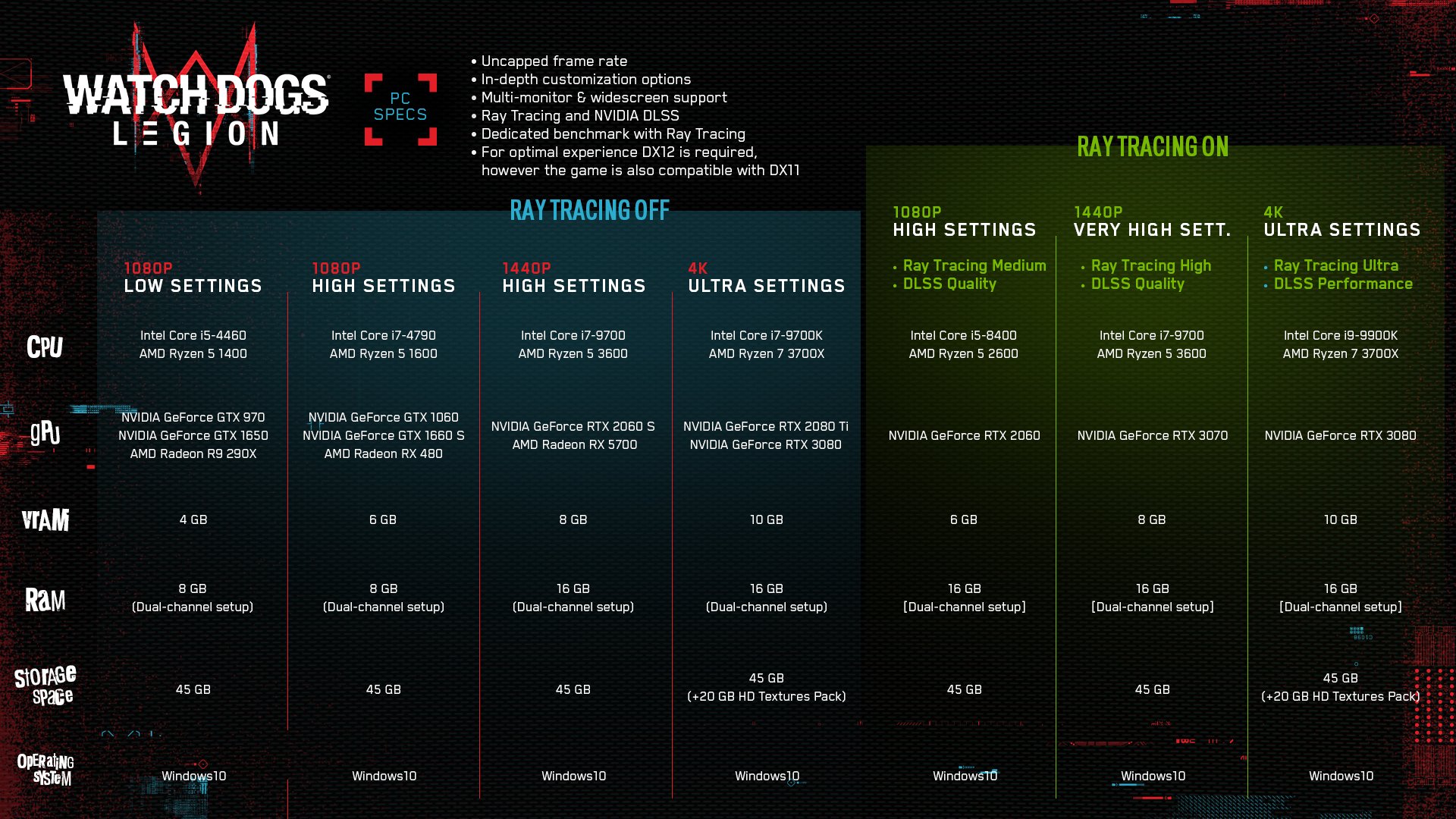 The official community account for uPlay on PC has just released the full set of requirements for Watch Dogs: Legion, something that showcases a wide range of scenarios that players can optimise for.
As you can see, the game will require a substantial PC to run with all its bell and whistles at 4K, requiring up to an RTX 3080 with DLSS and Ray Tracing enabled. High settings at 1080p won't require such a beefy setup on the other hand, as you will be able to do so with a 4 year old GTX 1060, a rather popular card on PC.
Still, it is best advised to wait for some gameplay benchmarks to release as Ubisoft hasn't necessarily had a stellar record with PC ports. Not to mention, there is a shortage of the latest Nvidia cards as well, which can further make it difficult to play this game at its best.
If you are still on a Maxwell card or older (GTX 9XX), you might need to upgrade to properly play this game as well since you won't be able to benefit from Async or DLSS, something that can help improve the performance of games.
Watch Dogs 3 will be available for the PC, Playstation 4 and Xbox One on the 29th of October, and will feature a free next-gen upgrade for Playstation 5 and Xbox Series X when they launch.